Social Emotional Learning (SEL) is the process of acquiring the competencies to recognize and manage emotions, develop caring and concern for others, establish relationships, make responsible decisions, and handle challenging situations effectively. SEL competencies comprise the foundational skills for positive health practices, engaged citizenship, and school success (CASEL, 2013). Recent research has determined that effective SEL in schools significantly improves students' social-emotional skills, attitudes about self and others, and social interactions.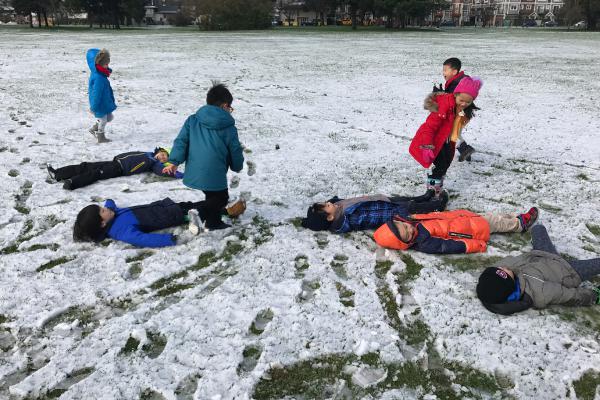 Educating the mind without the heart is no education at all.

Aristotle
Why are we focusing on Social Emotional Learning?
In order to manage our complex and busy world and live vibrant and rewarding lives, students need to learn how to manage information, emotions, and relationships. We are focussing on Social Emotional Learning to develop students' competencies in understanding themselves and others in our school environments and to develop their ability to apply these competencies in life beyond school.
What learning and actions are we doing?
Social Emotional Learning includes a number of competencies: self-awareness, self-management, social awareness, relationship skills and responsible decision-making. Social and Emotional Learning (SEL) has long been recognized as a critically important factor in education that support students' personal, social, and academic success and well-being. SEL aligns with BC Curriculum's Core Competencies, and our teachers continue to build their understanding of current practices of SEL, as it works in schools and in in their classrooms. Several Innovation grants were attached to SEL:
How will we know we are making enough of a difference?
There are several measures of SEL that we rely on to help us determine our progress in SEL. One measure of SEL that is very helpful to us is the Middle Years Developmental Instrument  (MDI).
The MDI measures 5 distinct areas for students in Grade 5 and in Grade 8. Those areas are:
Social and Emotional Development
Physical Health and Well-Being
Connectedness
Use of After School Time
School Experiences
During the late middle childhood years, children have an increased awareness of themselves and others. They develop ideas that can either promote health and academic achievement or lead to negative outcomes such as depression and anxiety in adulthood.  There is mounting evidence to suggest that positive relationships to adults and peers and connection to school and family act to increase a child's resiliency and promote school and life success.