As life in the 21st century continues to evolve so do the frameworks for what learning looks like and how we share the learning journeys in our schools. Provincially, the Ministry of Education has designed the Framework for Enhancing Student Learning (FESL) to provide direction for how we value and develop student success. In Richmond, our Vision, Mission, Values, and our motto "Our Focus is on the Learner" speaks to our attention to students' intellectual development, human and social development, and career development. As a learning community, we also believe in the importance of supporting the learning of all members of our educational community.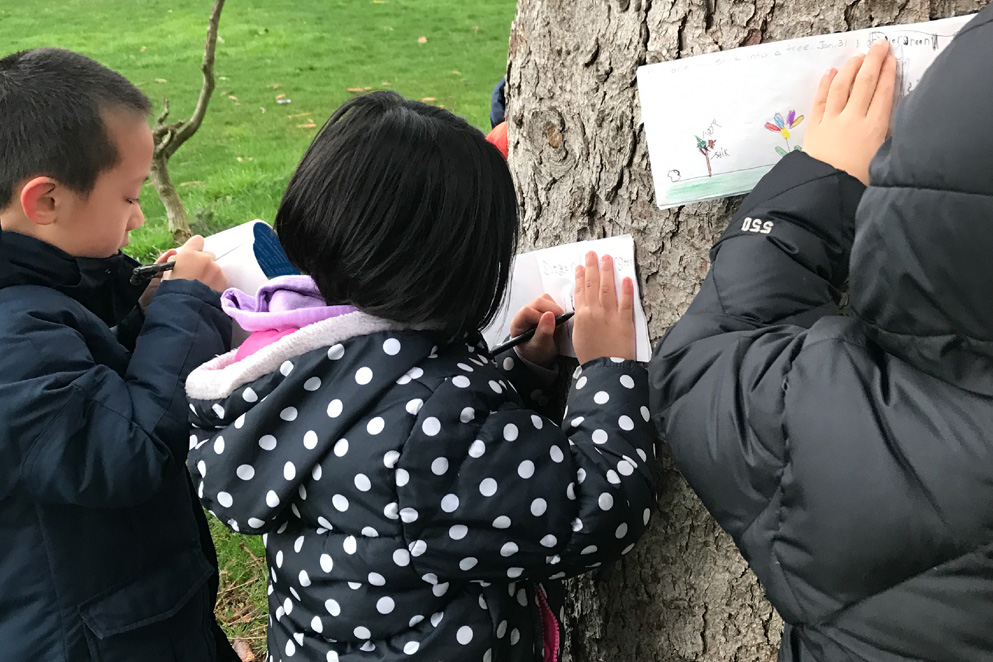 Our task is to educate their (our students') whole being so they can face the future. We may not see the future, but they will and our job is to help them make something of it.

Sir Ken Robinson

The Element: How Finding Your Passion Changes Everything
Spirals of Inquiry
As we incorporate the Framework for Enhancing Student Learning in our district, we continue to focus on understanding and using the Spirals of Inquiry process in our schools. Engaging in collaborative inquiry supports the process of asking learners key questions, developing an inquiry focus, determining and undertaking action plans, and checking on whether we have made enough of a difference for student learning.
Supporting Innovation and Learning
Throughout the district, schools work together with our Learning Services Department to support implementation of the new curriculum and innovative teaching and learning.  This work embodies the district's Spiral of Inquiry process of working together to enhance student learning and professional practice.
Areas of Focus
Our district's focus on Inspired Learners and Equity and Inclusion demonstrate how we support our students' Intellectual, Human and Social, and Career Development. As we value all learners, we intentionally have a focused lens on Indigenous Learners, Learners in Care, and Students with Diverse Abilities and Disabilities.