Assessment is intended to support students' understanding of why, what and how they are learning. Through sharing learning intentions and criteria, students know why and what they are learning. Teachers provide timely descriptive feedback to support students being able to take next steps and set goals. Communicating student learning effectively is central to student success. The partnership of student, family, and school creates a bridge of support that helps our children be successful in their learning.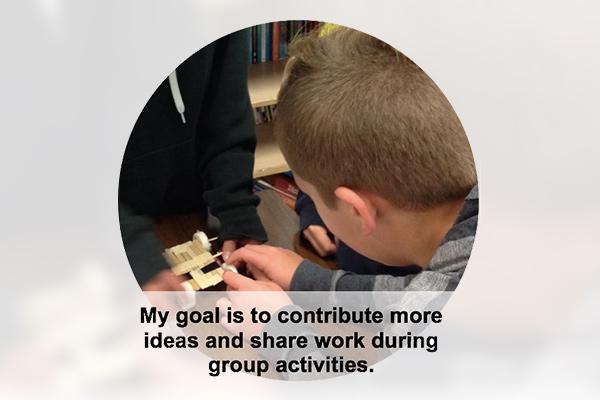 "Stay open to the possibility that the struggles that you inevitably will have will change your perceptions and your beliefs. As one of our wise Indigenous network leaders has taught us: "If you aren't squirming, you aren't learning."

~Halbert and Kaser
Why are we focusing on Assessment?
BC's redesigned curriculum is transforming the way we teach and assess our students. As a result, we are beginning to shift from reporting to communicating student learning. Communicating student learning includes a wide variety of methods in which teachers and students can share students' learning. This may include timely and specific descriptions of learning through e-portfolios, learning check-ins, summaries, and/or conferences. We are focusing on assessment so students are able to communicate what they are learning, develop their thinking skills, and understand themselves and their place in society.
What learning and actions are we doing?
As a district we are supporting educators' learning and use of formative assessment and communicating student learning practices. We provide Innovation Inquiry Grants for schools to engage in inquiry to learn how to further develop support for student learning through the use of formative assessment processes and communicating student learning methods such as e-portfolios and conferencing. Examples of our learning and actions will be provided throughout the year.
How will we know we are making enough of a difference?
Our learning for assessment and communicating student learning process continues to evolve. At this time, we are aware that students who regularly engage in formative assessment practices with their teachers and share their learning through e-portfolios are engaged with their learning and are becoming more competent at understanding what they are learning and how to improve their learning. As we work with students to provide feedback, select learning samples, and reflect on learning throughout the year, we ask questions and review evidence to gain a sense of students' progress. As parents respond to their children's learning, we collect feedback to see if we are making a difference in parents' understanding.