Communication and collaboration are crucial within our district, within our schools, and with our partners and communities. We will model collaboration and put in place the opportunities, tools and techniques needed for our communities to connect and to work together.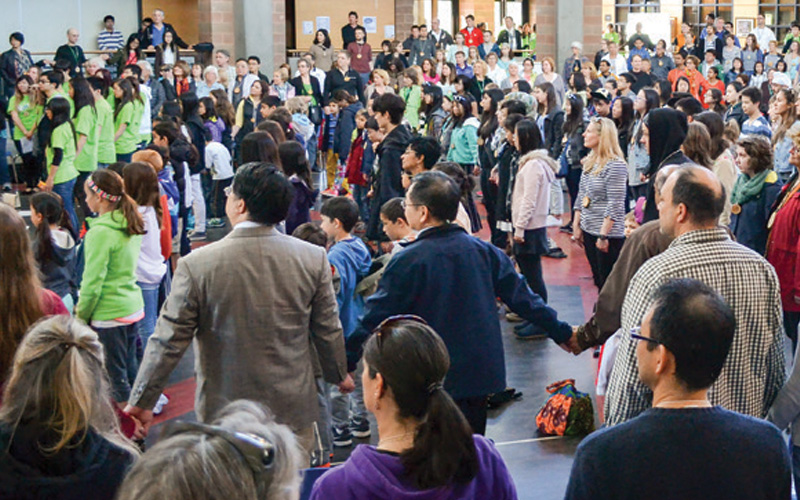 Goal 1
External communication practices effectively serve and inform the public.
OBJECTIVES
Develop and implement communication guidelines and cohesive design standards.

Utilize analytics to improve district and schools' websites and enhance the user experience.

Provide equitable access to information.
Goal 2
Internal communication practices effectively improve collaboration and productivity.
OBJECTIVES
Complete a comprehensive intranet review and implement improvements to internal communication.

Implement, train and support a district-wide platform that effectively delivers communications while promoting collaboration and connection.

Improve distribution strategies and practices.

Build awareness and understanding of the district's work.
Goal 3
Our students' voices and perspectives are valued, encouraged and embedded.
OBJECTIVES
Create a variety of ongoing opportunities to activate student voice to provide ideas, observations and input to school and district decision-making.

Increase engagement and collaboration between students, staff and trustees.
Goal 4
The district is an engaged and collaborative community partner.
OBJECTIVES
Invite and encourage stakeholders, staff, parents, students and community partners to be involved in school and district decision making.

Engage the community through in-person and online consultation, and provide opportunities to contribute meaningful input into school and district decision making.

Strengthen engagement by incorporating public participation best practices within the decision making process.