Published: Sep 29, 2022
Around the district is a monthly update that includes a collection of stories from Richmond schools. These stories highlight Richmond's vibrant learning community which fosters student engagement, creativity, and well-being in inclusive learning environments.
Back to School 
On September 6, students and staff were welcomed back to the start of another new school year! The first few weeks are always filled with excitement, and connections and this September has been no exception. As we continue to emerge from the pandemic, we're very much looking forward to a more 'normal' experience for our students, staff and families with many of the activities we have been unable to enjoy these past couple years finally returning. Teachers and students are already participating in a wide variety of learning activities as they reconnect with friends and welcome new members to their school communities.
National Day for Truth & Reconciliation
The National Day for Truth and Reconciliation honours all of the children of residential schools, as well as their families and communities. As a district, we are committed to acknowledging the painful history and the ongoing impacts of residential schools. Our collective learning and understanding of the truth of our history is a vital component of the reconciliation process and public schools play a huge role in that process.
Orange Shirt Day is an opportunity for all members of our district to wear orange in honour of the Indigenous children who were sent away to residential schools in Canada. It is a national movement to recognize the survivors of residential schools and show a collective commitment to ensure that Every Child Matters. 
Richmond students and staff across the district engaged in many meaningful learning opportunities to honour the history and legacy of residential schools.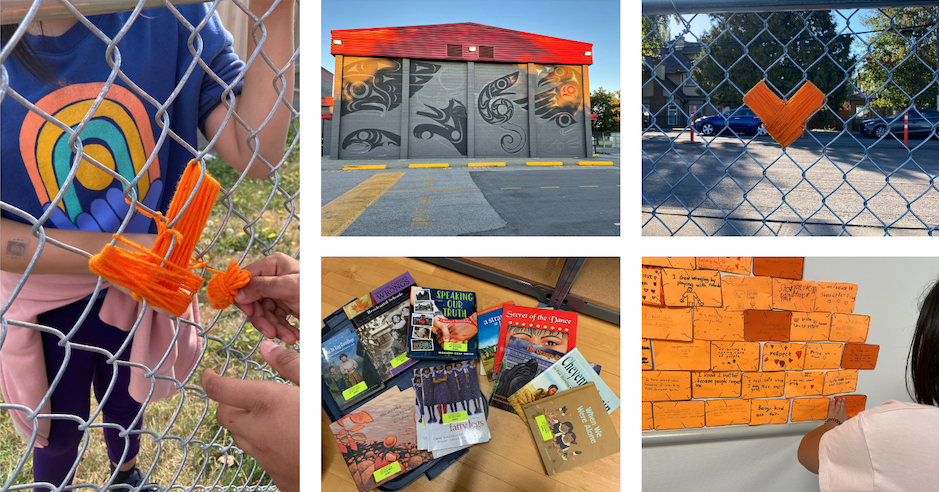 First Day at Just B4
Just B4 is a new program to introduce preschool to 4–5 year-old children who are starting Kindergarten in the next school year. The program provides opportunities for children to engage in activities, spend time outdoors and in the school garden, and socialize with peers.  
Housed at Walter Lee and Grauer Schools, Just B4 will run from September-June, for 2 hours and 15 minutes a day.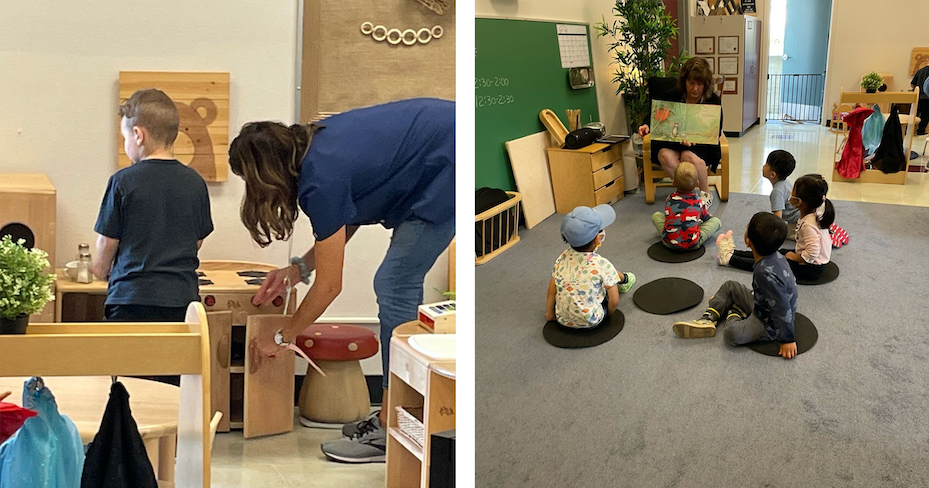 Seismic Upgrades at McKinney
This school year, students and staff at McKinney Elementary returned to a seismically safer school.  The seismic upgrades to McKinney Elementary provide our students and staff with a safe and inspiring learning environment that they are enjoying today. Moving forward, our board of education continues to work alongside the government to ensure investments continue to be made in our schools.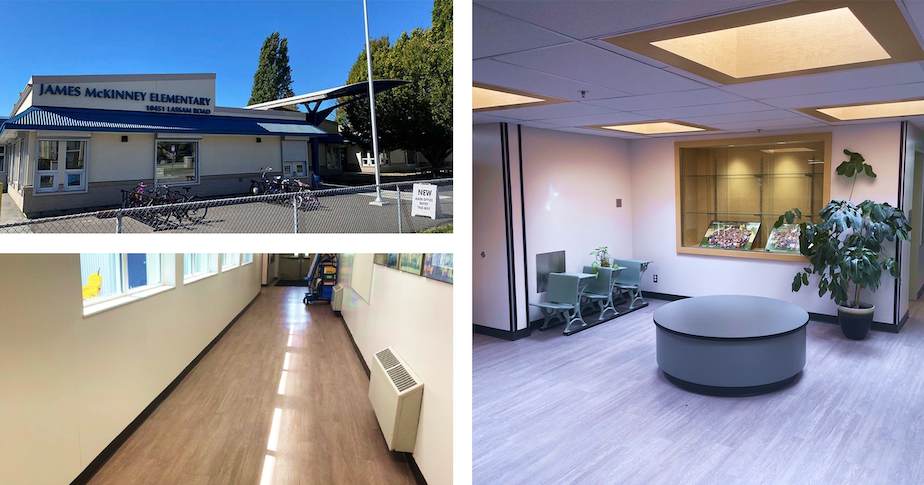 Math Play Space
For the first time in over two years, the district's Math Play Space was out in the community at the Terra Nova Sharing Farm's Garlic Fest this past summer! Hundreds of families visited the Math Play Space in the children's area and engaged with mathematical ideas and materials. Children were given the opportunity to play with tiling turtles, magnetic building blocks, Cuisenaire rods, and pattern blocks. Children also used transparent "math finders" on the farm to search for shapes, lines, and angles. Adults were provided with information about the BC mathematics curriculum and how it is being enacted in Richmond's public schools. It was a joyful, math-filled day at the farm!
Assembling Furniture at Maple Lane
Maple Lane Elementary students recently had the opportunity to engage in a practical and hands-on experience as they assembled furniture for their school's flexible learning space. The activity provided students with opportunities to learn through instruction, collaboration and problem solving. Moreover, students were able to practice many physical skills, observe how things are made and assembled, and examine how tasks can be broken down into specific steps. When the furniture was finally assembled, the students were very proud that they had contributed to making a productive, organized and cozy learning space for their school.
Nature Study 
During autumn, many teachers use outdoor learning activities for students to learn about their environment, deepen their care for place and foster a love of nature.
Students at Currie Elementary have been examining nature closely and observing treasures beyond the playground. One group of students built a volcano in the sand, and another pair of students made "mini salad bowls" out of found materials. 
Students at Anderson Elementary are also getting reacquainted with their school's outdoor space. They have been getting creative with the materials they have found outdoors and have been designing drinking bowls for the school's "bug hotel".
Community Building Activities 
On September 9, the RHS Grad Committee organized a wonderful afternoon of fun and community building activities for the 270 members of the RHS Grad Class of 2023. The students enjoyed a hot dog lunch followed by "Senior Sports Day" consisting of tug-of-war challenges and a go-go-stop water balloon fight. It was a time for reconnection and an opportunity to welcome new students into the fold. The students strengthened existing bonds and took steps to "expand their circles" on their way to making this year great and memorable.