Published: Oct 28, 2021
Around the district is a monthly update that includes a collection of stories from Richmond schools. These stories highlight Richmond's vibrant learning community which fosters student engagement, creativity, and well-being in inclusive learning environments.
National Day for Truth and Reconciliation Day
In honor of the first National Day for Truth and Reconciliation on September 30, students around our schools engaged in a variety of activities include reading stories, writing poetry, making artworks, learning the culture of First Nation people, and reflecting on the history to understand the significance of this day in our community and in our nation.
At Burnett Secondary, students and staff created a beautiful art display titled: Wings of Commitment. The project started in May as a collaborative effort between a local artist, and the students and staff. The school also received great support from our district facilities staff who helped assemble and mount the art display.
The school hopes the feathers from the majestic wings of the eagle serve as a visible reminder to the school community of their commitment, both individually and collectively to Truth, Reconciliation, Equity, and Inclusion.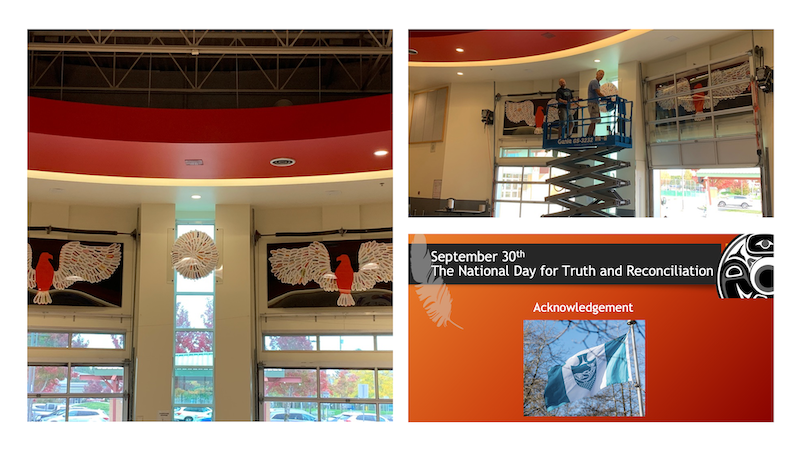 World Teacher's Day Celebration
On World Teachers' Day (October 5), our district recognized and celebrated the significant contributions that teachers make to their classrooms and communities. Our schools and students celebrated the day in different ways to thank and honor their teachers. Here're some heartwarming moments captured in our schools.
Richmond Secondary – French Student Created Diamante Poems
Core French students at Richmond Secondary recently engaged in a learning unit titled "En route vers la Francophonie" where they had the opportunity to learn about Francophone countries and artists. By learning about the various French accents in the world, reviewing the French grammar, and listening to famous French songs from Francophone artists, students created a "Poème diamanté" about a famous Francophone of their choice. This learning activity provided opportunities to explore our own cultural identity from a new perspective.
District Cross- Country Run
On October 14, more than 400 student runners representing 14 elementary schools from all over the district took part in the Cross-Country Run held at Garry Point Park. Students and staff have been anticipating this event, and have been practicing at their schools since September. With a long history in our district, the annual running event provides excellent opportunities to help students build athleticism and perseverance.
Renovations on Library Learning Commons Spaces
This year, many of our school libraries have been undergoing significant renovations and upgrades as they transform into Library Learning Commons. These new Library Learning Commons are flexible, configurable, multi-use spaces that support multiple literacies; participatory learning, co-creation; creativity; accessibility and personal well-being.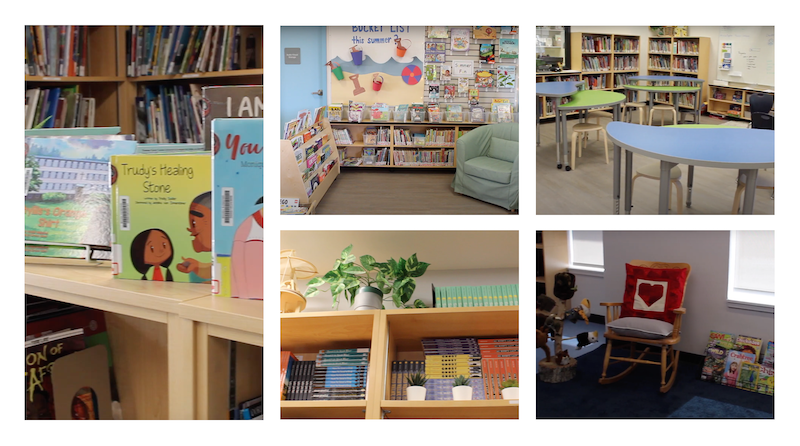 New Playground at Quilchena Elementary
A brand-new playground was completed at Quilchena Elementary on October 16. Over 30 parent and staff volunteers braved the elements to work together, assembling the bulk of the playground that day in the rain and mud. It is such a gift to see this playground built and ready for our students to enjoy!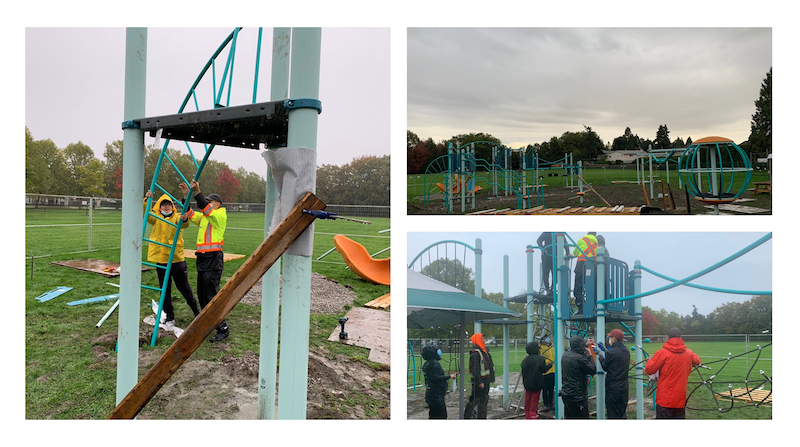 Blair Elementary – New Mud Kitchen
Students at Blair Elementary have been excited about having a new mud kitchen at their school. Thanks to the support from the district maintenance staff, the new mud kitchen provides a perfect outdoor setup for children to get outdoors and get into some messy play. It also allows students to explore their creativity and give them a chance to get close to nature. Outside rainy days are lots of fun for Blair students now!
Tomsett Elementary – Integrating Indigenous Perspectives into the Classroom
Students at Tomsett Elementary recently learned about important lessons that animals can teach people by reading the book "We Live Here" written by Brenda Boreham and Indigenous Author Terri Mack. Through the reading, students focused on the animals in the book, thought about what these animals stand for, and then wrote a short paragraph to make connections to the animals. This activity helps students connect to the core competency of Positive Personal and Cultural Identity by integrating indigenous knowledge and perspectives.
Gilmore Elementary – Student Self-identity
Students at Gilmore have been exploring the concepts of identity and diversity. The kindergarten students used different kinds of art materials to create a self-portrait to capture the story of who they are. In their exploration of identity, students reflected on all the ways they are similar and different. Grade 3 and 4 students unpacked what it means to have a growth mindset and how it impacts their learning. Grade 6 and 7 students took a deeper dive into valuing diversity, and reflected on their own identities, and explored ways to positively developed their self-awareness.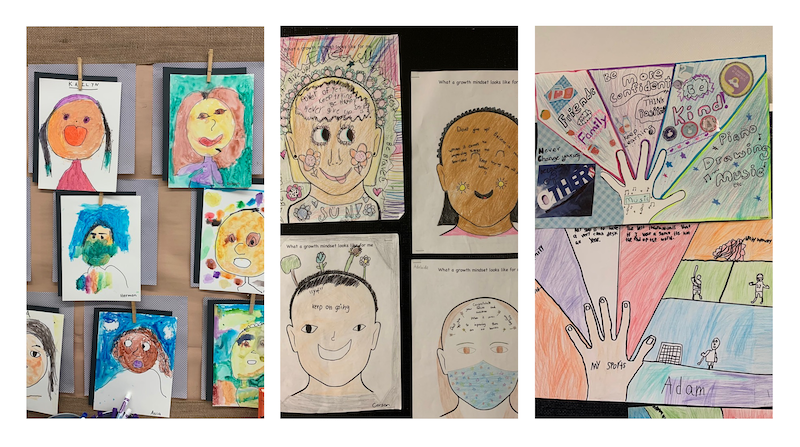 Currie Elementary – Learning with Nature
Students at Currie Elementary recently went to a park to learn about local plant species. The outdoor learning experience provided students with opportunities to touch, smell and differentiate a variety of plants in nature. Students were also excited about watching herons and observing the bird's behavior. Interacting with natural environments is an excellent way to enhance students learning experience while benefiting them emotionally and physically.