Published: Jun 24, 2021
Around the district is a monthly update that includes a collection of stories from Richmond schools. These stories highlight Richmond's vibrant learning community which fosters student engagement, creativity, and well-being in inclusive learning environments.
Every Child Matters
This month, schools throughout the district held a variety of ceremonies to acknowledge and honor the children that lost lives at the site of a former residential school in Kamloops B.C. In our schools, students and staff wore orange, organized "walks of respect", made orange hearts, put up posters, and created tributes in memory of the children. Students also reflected on their school community and wrote positive "I can" and "I will" statements to ensure everyone takes their part in creating a safe, inclusive and welcoming school environment.
Palmer Concert Band Earned Top Marks at MusicFest
The Palmer Concert Band was recently honored with a Gold medal at MusicFest Canada. Due to the pandemic, the students' participation in MusicFest was recorded virtually. The winning performance was the result of the students' passion for music, and their superb dedication, perseverance, and coordination in face of these unusual challenges.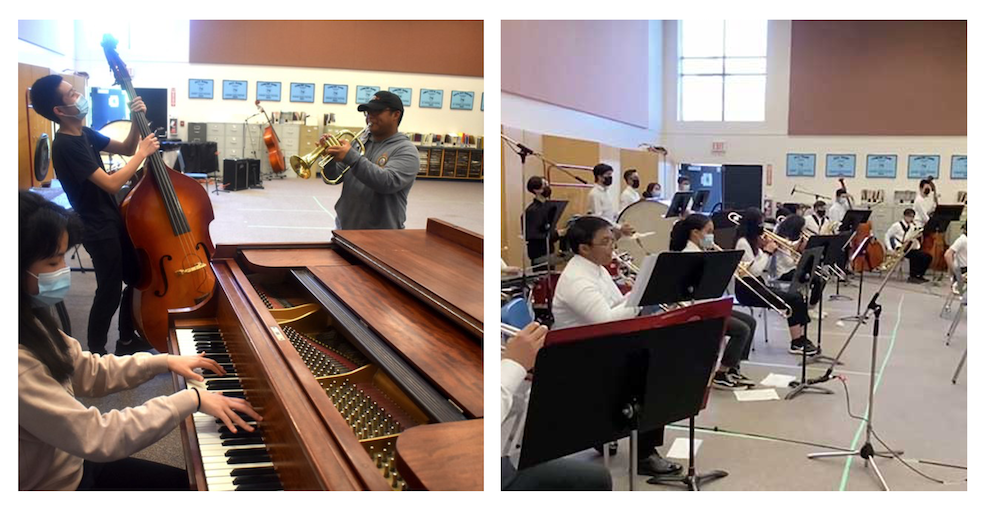 Richmond Students Win Big at Game of Apps
Game of Apps is a program that guides high school students through the process of building apps from beginning to end. Local professional designers and developers mentor the students weekly and teach them how to use tools, techniques, and processes employed in the coding industry while the students learn to build mobile apps.
A group of high school students from our district won several awards this year at the provincial Game of Apps Championship. There were 20 teams this season with students from around the lower mainland. The team from Richmond Secondary won the provincial championship, while the team from McMath Secondary placed second. The team from Steveston-London Secondary won the Best Developed App award, and the team from Burnett Secondary won the People's Choice Award. There were also individual awards for Outstanding Leader, Outstanding Designer, and Outstanding Developer that also went to students from these schools.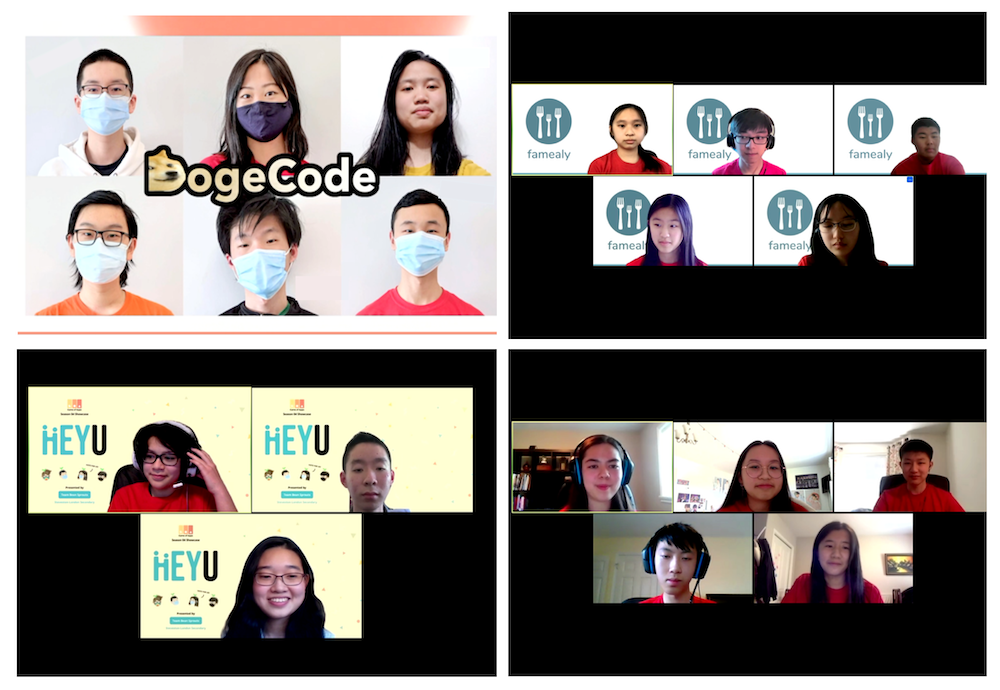 Tulip Tree Planting at Ferris Elementary
With the support of a Tree Canada grant, 10 new tulip trees have been planted in the yard of Ferris Elementary. The planting of these trees is part of an ongoing and long-term goal to green the school's grounds and bring students closer to nature. Students have been getting hands-on experience working outdoors by placing and spreading wood chips, filling up gator bags, watering the new tulip trees, and creating a welcoming environment for their new trees.
Bird Tracking Tower at Anderson Elementary
Anderson Elementary recently installed a Motus Wildlife Tracking Tower on their school roof. The tower will track the movement and behaviors of small flying animals such as migratory birds. This installation will play a role in the school's fine arts programming and environmental education, while also contributing to wildlife research and conservation.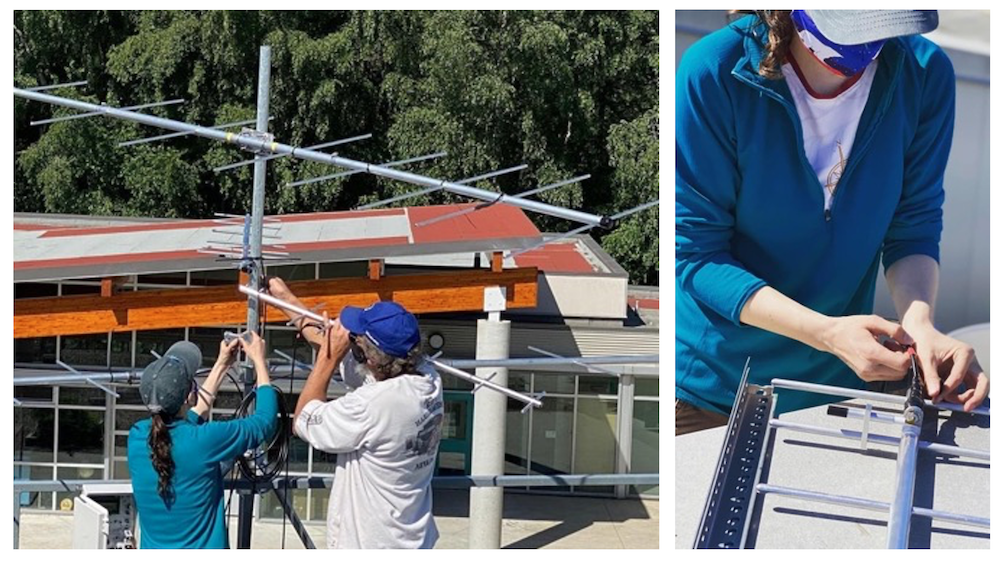 Young Artists at Bridge Elementary
Students at Bridge Elementary have been passionately creating art pieces inspired by famous artists. Each week, students spent time learning about a new artist by watching videos, and studying the artist's life and their artistic styles. Students then gathered materials and created a piece of art inspired by the artist's style, or one of their famous pieces. After finishing their artwork, students were encouraged to share a piece of work that they were most proud of. The art pieces were then displayed in a stunning online gallery for the whole school community to enjoy.
Students at Cook Elementary Created their own "City of Richmond"
Students at Cook Elementary had a lot of fun creating their version of the City of Richmond. The class started by learning about the community and what the city has to offer. After walking outside and making observations, students noticed different things in their neighborhood. They then focused on the questions, "What do we know about the City of Richmond?" and "What places are important to us?"
The students generated ideas on what they wanted to include in their city and combined all of these ideas onto a large canvas. They talked about their roles and responsibilities and were able to gain an understanding of what makes a positive, supportive and thriving community.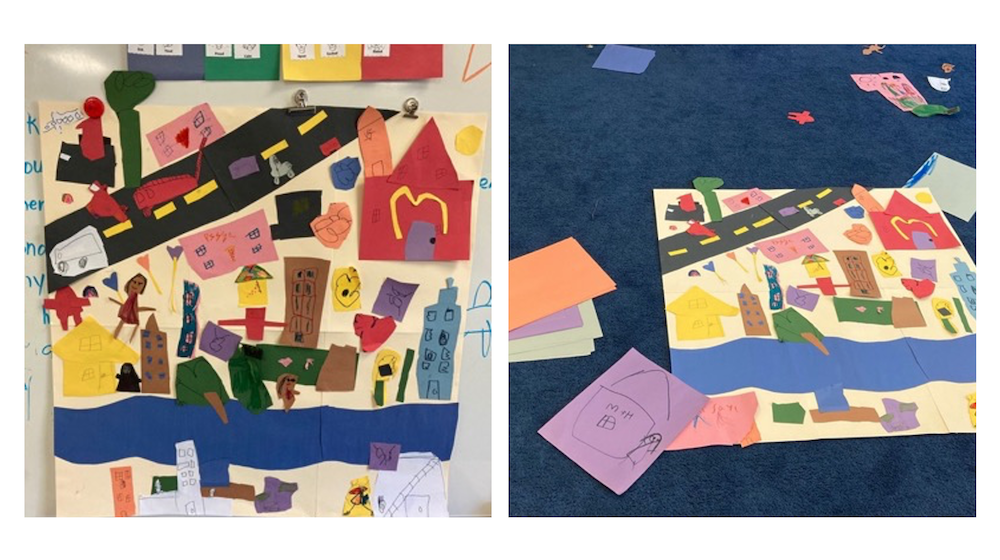 Wellness Challenge at McRoberts Secondary
Students at McRoberts recently participated in a 5-day wellness challenge. During the challenge, classes participated in activities designed to promote the feeling of community and well-being, including journaling, going outside for a walk, reading to the class and participating in games for the whole class to play. Through these activities students develop a connection to their school community and cultivate a sense of belonging.
Learning Through Harvest at McMath Secondary
Students at McMath Secondary recently started a social studies project on the history of the world through food. After harvesting radishes, bok choy, and several bunches of herbs from the school's garden, students were provided opportunities to research the cultural, social, historical, economic, and environmental impact of those plants on humans. The class also planned a "Market Day" outside where they could share their inquiries with the whole school community.
Mental Health Posters Created by Burnett Secondary Students
Mental Health Week provided an opportunity for students and staff to reflect on their mental health, explore resources and learn about the importance of sharing their feelings. A group of students at Burnett Secondary created an "advocacy advertisement project" to showcase different topics that are important to them for maintaining positive mental health. The school's wellness club also put up posters of encouragement and hosted seminars on healthy living.