Published: May 27, 2021
During May, all schools in our district have been celebrating Asian Heritage Month by recognizing the historical and ongoing contributions of Canadians of Asian descent to life in Canada and embracing the rich diversity of our community. The theme for this year is "Recognition, Resilience, and Resolve." Here are some activities that highlight Asian Heritage Month in our district and schools.
Asian Heritage Month Book List
District library staff curated a list of books for students in all schools to help them gain a deeper understanding of Asian cultures around the world, and to learn stories of incredible people with inspiring stories. The book list provided a wonderful reading resource in honor of Asian Heritage Month, with great recommendations to be used by teachers, librarians, and students in our schools.
Reading Activities in Our Schools
Burnett Secondary has been celebrating Asian Heritage Month with two book displays showcasing the diversity and beauty of Asian literature. The school's hallway display for Asian Heritage Month highlighted the sacrifices and injustices Asian immigrants encountered while also celebrating their profound contributions to the diverse cultural fabric of Canada. The school's second display invited readers to sample fiction titles with Asian protagonists ranging from picture books to historical fiction, romance, fantasy, real-life stories, and graphic novels. 
Students at Richmond Secondary read books written by Asian authors and found out more about Asian countries and famous Asians around the world. Through a variety of reading activities, the students learned about prominent local and national figures of Asian descent in sports, literature, medicine, politics, military, arts, activism, law, business, and TV/movies.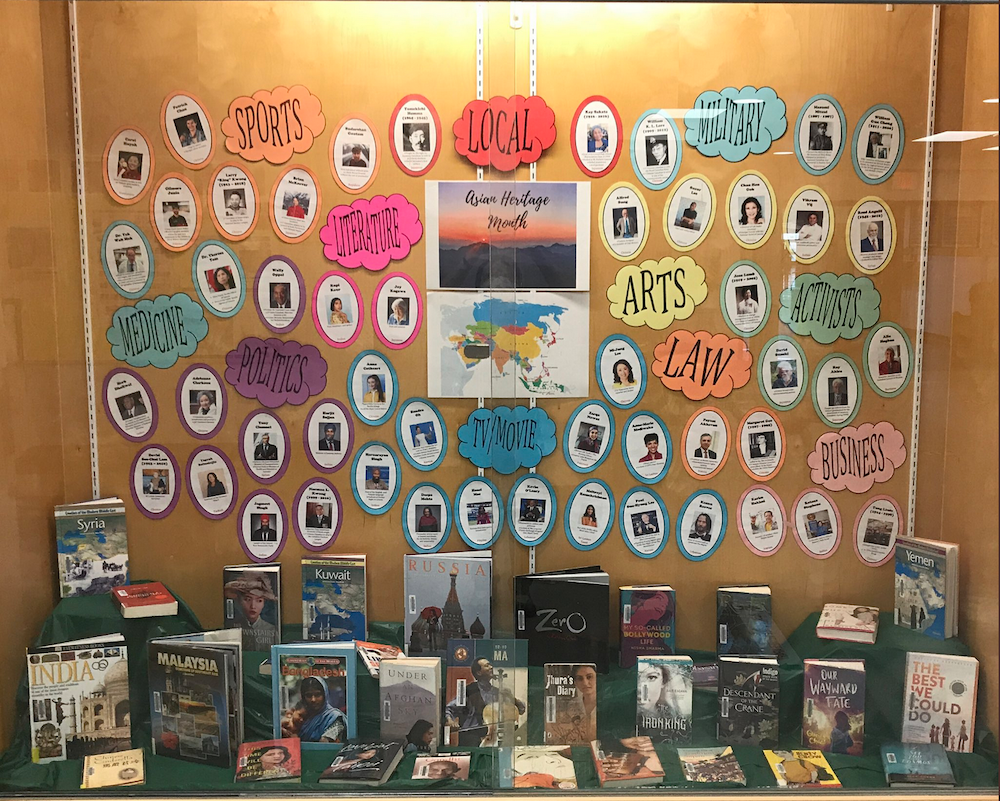 Steveston Tour at Palmer Secondary
Students at Palmer Secondary were encouraged to learn about how people of Asian descent have made valuable contributions to the local community. One student created a short video on the history of the Japanese-Canadian community in Steveston. The video was shared with the school community to inspire the students to reflect on the traditions and customs that Japanese-Canadians brought to our local community.
Integrating Cultural into Coding Class at Homma Elementary
Students at Homma Elementary recently built their Sumo robots using Lego and the Edisons. During the class, students learned about the history, meaning, and culture of Sumo wrestling and then applied their learning to the design of their robots. This project provided students with a unique way to explore various aspects of Asian culture and make connections to their classroom learning.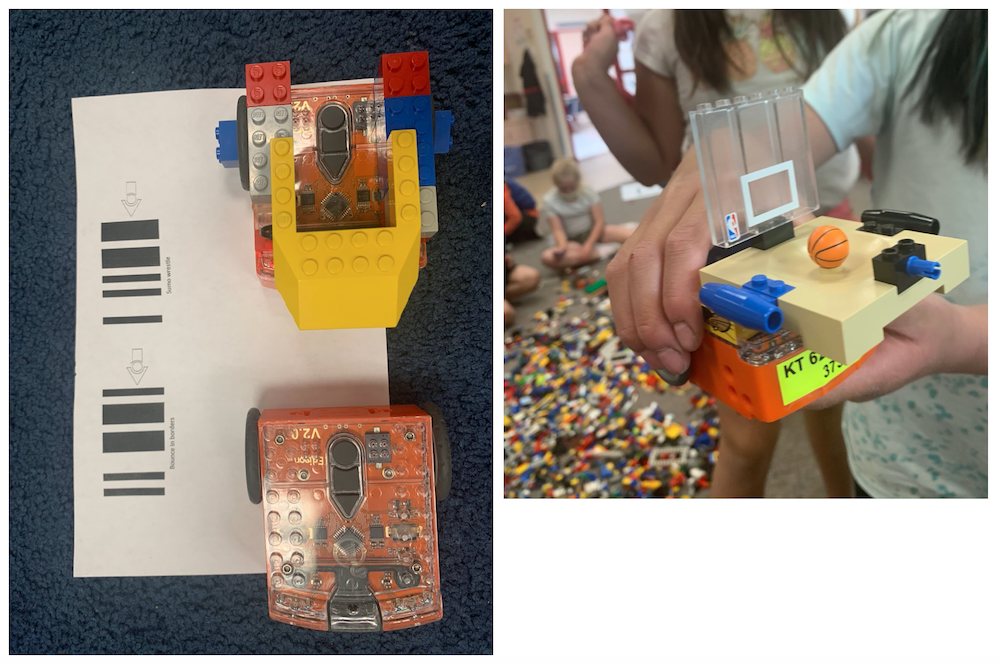 Asian Music Playlist at Diefenbaker
A group of students at Diefenbaker was presented with a challenge to create a playlist that features Asian music. Students learned about which countries are considered Asian, the people living in Asian countries, and their connections to Asian music.  
The class was excited about coming up with a playlist that not only included popular Asian bands but also explored top hits from 2021 from different Asian countries. The school has been using this playlist for their morning announcements during the whole month of May in honor of Asian Heritage Month. 
Activities at McMath Secondary
Students at McMath Secondary participated in different activities to recognize Asian Heritage Month, including looking at graphic novels about Asian North American experiences. After reading the books They Called Us Enemy and Almost American Girl, the teacher engaged the students to discuss challenging anti-Asian discrimination in today's world. Students were also invited to watch a short film on racism in Canada titled "Eyes Open". After watching the video, students were encouraged to discuss the messages of the film and write a reflection on the connections they made.